The Attic: Michael Feiner & Eric Amarillo
Posted on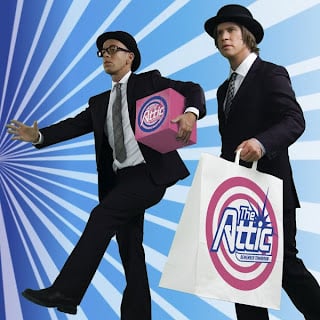 Today, I would like to pay tribute to The Attic and one of the greatest pop albums of the 00s: "Remember Tomorrow"
The Attic I am talking about is those guys, not to be confused with those guys (iTunes and others seem to have them mixed up)!
Hunky and Funky
The Attic are (were?) Swedish DJs/songwriter-producers Michael Feiner and Eric Amarillo, two childhood friends who started in 2003 as "Stereopol", subsequently re-branded themselves as "The Attic", and now go by their stage names "Michael Feiner & Eric Amarillo", both together and separately.
Michael Feiner is the hunky one, also on lead vocals and saxophone. Eric Amarillo is the funky one, also on guitar...